Wingham Beef Week

Wingham Beef Week is a community-based event with a week-long program focusing on all facets of beef industry.
Wingham Beef Week provides students, juniors and producers with a rare opportunity to participate in live assessment, carcase assessment and evaluation, meat judging, beef appreciation workshops, parading and judging competitions.
The event aims to educate at ground level the next generation of our future junior beef enthusiasts in a hands-on environment to increase their knowledge/exposure to the Australian beef industry through education and competition. Producers use the event to pit their skills, and benchmark their finished product against other producers and industry peers by competing in carcase competition's, both led and unled.
Wingham Beef Week is unique being the only such event in the State where participants have the rare opportunity of being invited by Wingham Beef Exports into their processing facility for carcase viewing, assessment and evaluation.
Wingham Beef Week is a subcommittee of Wingham Show Society.
Online Junior Judging Competition – entries open 1st of June and closing on the 11th of June
From President
Thank you to everyone who has prepared cattle for Wingham Beef Week 2021, unfortunately this year's show has been changed once again.
The Wingham Beef Week committee alongside our major sponsor Wingham Beef Exports, want to still offer schools and producers the opportunity to breed, feed and compete with their cattle.
This year we have included the Manning Valley Naturally class that gives grass fed producers a chance at winning extra money for having the best grass-fed exhibit in each class We will ensure that we can provide the most feedback and educational content to keep to our main goal of educating the future men and women of the Australian cattle industry.
Hopefully 2022 will see the return of our standard and normalized Wingham Beef Week events.
Matt Martin – Wingham Beef Week President
Virtual Junior Judging
The Wingham Beef Week committee are glad to announce that they prepared a Virtual Judging section to provide more educational content for the students involved.
We are planning on incorporating a Virtual Junior Judging experience along with a potential Virtual Meat Judging class.
Schools who have previously participated in Wingham Beef Week will be contacted with the details once they are ready to release.
Keep an eye on our Facebook page for further details in relation to this event!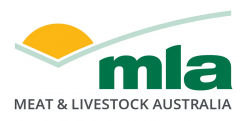 Beef Cattle - Education through Competition
Wingham Beef Week is a community based event with a week long program which aims to provide school students and the general public with a variety of meaningful activities centred around the Beef Industry