Wingham Beef Week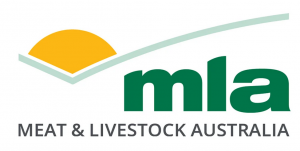 Wingham Beef Week is a community-based event with a week-long program focusing on all facets of beef industry.
Wingham Beef Week provides students, juniors and producers with a rare opportunity to participate in live assessment, carcase assessment and evaluation, meat judging, beef appreciation workshops, parading and judging competitions.
The event aims to educate at ground level the next generation of our future junior beef enthusiasts in a hands-on environment to increase their knowledge/exposure to the Australian beef industry through education and competition. Producers use the event to pit their skills, and benchmark their finished product against other producers and industry peers by competing in carcase competition's, both led and unled.
Wingham Beef Week is unique being the only such event in the State where participants have the rare opportunity of being invited by Wingham Beef Exports into their processing facility for carcase viewing, assessment and evaluation.
Wingham Beef Week is a subcommittee of Wingham Show Society.
From the President
It is a great pleasure to welcome everyone to Wingham Beef Week 2022. This will be the 35th year of the event. Wingham Beef Week brings together school students, commercial and hobby beef producers, young beef cattle enthusiasts and beef industry experts from all sectors of the production process, for a week of education, competition and interaction.
The Committee is working enthusiastically to provide an event which returns to the tradition of the Wingham Beef Week experience after a couple of years of 'carcase only' competition forced on us by the Covid 19 pandemic. There may still be some impact due to compliance with health regulations, however, we are planning for an enjoyable and educational experience for all participants.
Wingham Beef Week is supported by many sponsors. We gratefully acknowledge this support and ask all participants to show their appreciation by supporting these businesses whenever they can.
A very special thanks to NH Foods and Wingham Beef Exports under the leadership of Chris Black (General Manager). Wingham Beef Exports provide support in many forms including:- use of facilities, access to chillers for meat judging and carcase viewing, carcase assessment for the carcase competition and administrative support.
The generous support of the British White Society and the Manildra Group has seen the return of the School Steer Challenge in 2022. Eleven schools have been provided with a British White steer and a bulka bag of pellets from the Manildra Group. We look forward to seeing these schools and steers on display at Wingham Beef Week 2022.
With the current weather and pasture conditions it should be a very competitive year in the 'grass fed' classes. I encourage local commercial producers to participate in these classes to gain feedback and benchmark their cattle against those of other producers.
Please mark down May 16 to May 20 in your calendars, and come along to enjoy an outstanding exhibition of beef cattle and appreciate the efforts and skills of producers, teachers, and studen
Merv Presland – Wingham Beef Week President
This message is only visible to admins.
Problem displaying Facebook posts.
Error: Server configuration issue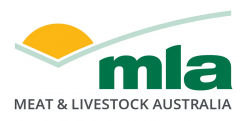 Education through Competition
Wingham Beef Week is a community based event with a week long program which aims to provide the red meat industry youth and the general public with a variety of meaningful activities centered around the Beef Industry